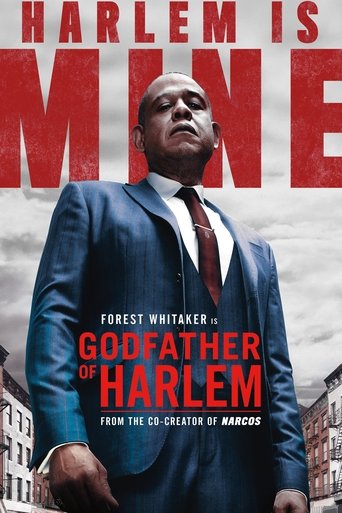 »INFORMAÇÕES«
Baixar Serie: Godfather of Harlem 1ª Temporada Torrent
IMDb: 7,8/10
Ano de Lançamento: 2019
Gênero: Crime, Drama
Formato: MKV | MP4
Qualidade: WEB-DL 720p | 1080p
Áudio: Português, Inglês
Legenda: Português
Tamanho: 337 MB | 900 MB | 1.5 GB
Qualidade de Áudio e Vídeo: 10
Duração: 42 Min./ Ep.
Servidor: Torrent
EPISÓDIO 02 LEGENDADO
EPISÓDIO 00 DUBLADO
Sinopse: Godfather of Harlem conta a história do gangster Bumpy Johnson (Forest Whitaker), que no início da década de 60, após sair da prisão, encontra o lugar que governou se deteriorando. Com as ruas agora sobre o controle da máfia italiana, Bumpy terá que enfrentar a criminosa família Genovese para reaver seu poder.
Ele acaba formando uma aliança com ninguém menos que Malcolm X (Nigel Thatch) e utilizará a ascensão política do amigo como uma das ferramentas para iniciar uma guerra entre gangsters que vai abalar a cidade.
Caso haja algum problema de reprodução: K-Lite-Codec-Pack
LEGENDADO
Episódio 01: WEB-DL | 720p | 1080p
Episódio 02: WEB-DL | 720p | 1080p
…
DUAL ÁUDIO / DUBLADO
Episódio 01: WEB-DL 720p
[Aguardando Exibição]
…

Baixar Godfather of Harlem 1ª Temporada Torrent (2019) Dublado e Legendado WEB-DL 720p | 1080p Download